Back to all posts
Posted on
Food Bank Birthday Box Collection Drive: April 18 - 28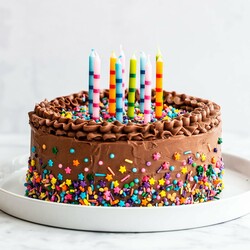 With the support of our DEHR (Diversity, Equity and Human Rights) Representative, Michelle Andersen, PGMS would like to hold a food bank drive where we collect items for kids celebrating their birthdays.
This would include donation items like cake mixes, icing, candles, plates, napkins, cake pans, etc. These will be put into kits and then given to the Edson Food Bank for distribution. In the past, these kits have been very popular and we would like to have another successful run. Last year we collected enough for 82 boxes for kids and would love to collect the same number or more! 
Collections will start on Monday, April 18th until Thursday, April 28. The collection box will be by the office. If you have any questions, please reach out to the office or Mrs. Andersen. 
Thank you!